100 Vets Project
---
Help us help the hard working Veterans of this great nation we are living in!!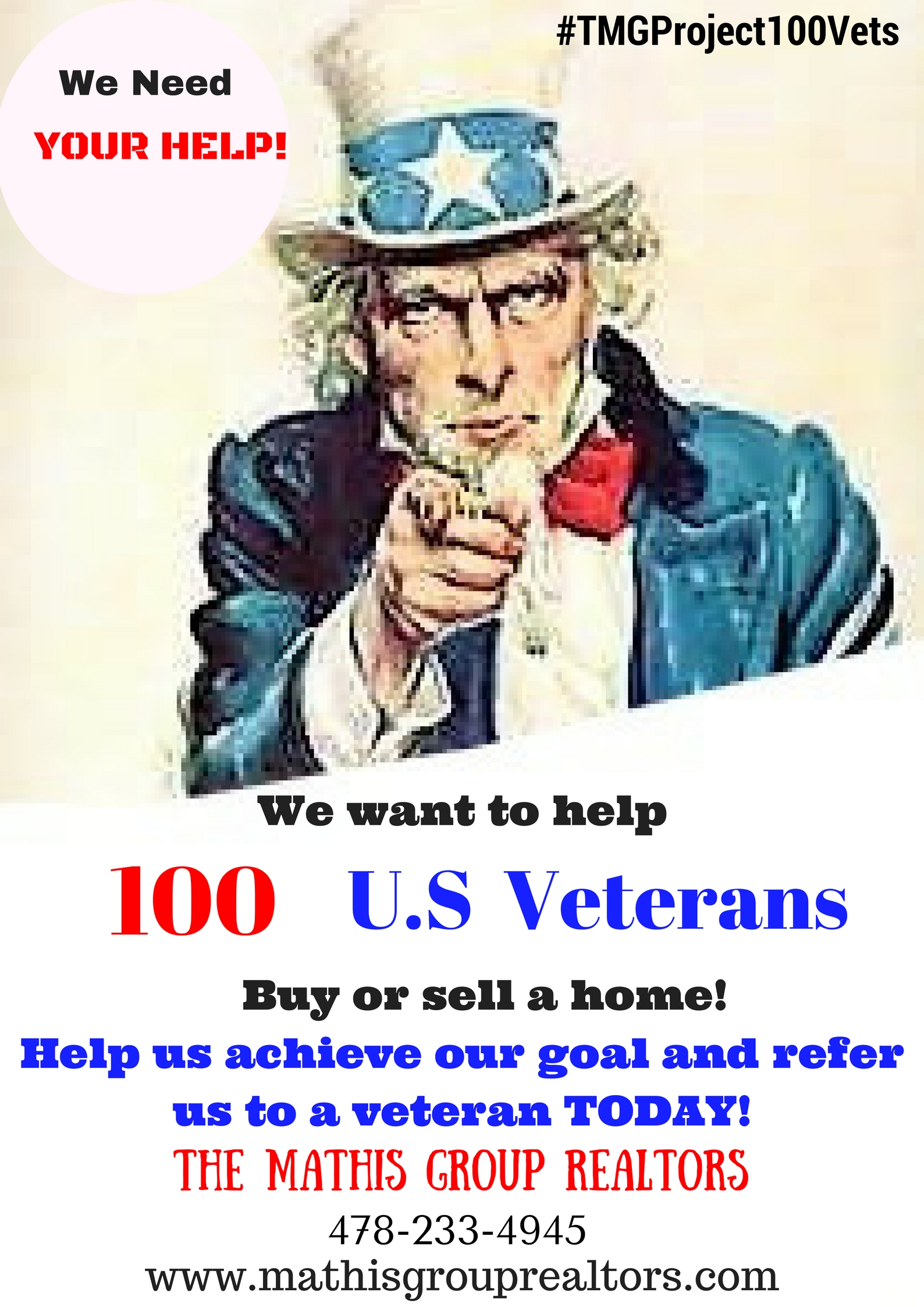 The Mathis Group, a Warner Robins Real Estate Firm has been recognized as the Most Influential Office of Real Estate Agents and Brokers in Central Georgia
Here at The Mathis Group, we pride ourselves on 5-star service for all our Clients. We have vowed to assist 100 active duty service members and veterans to buy or sell a home in 2017. Additionally, the president of the company has issued a 10-year projection to raise $1,000,000 to build homes for disabled veterans in the middle Georgia area. We are also giving back to our disabled service members by donating a portion of our income from every real estate transaction to The Marine Corps. League detachment 1373, a non-profit 501(C) in the local area who will work closely with us in locating a disabled veteran in need and constructing a home specifically built for them at no cost to the veteran. "We love working at an organization that prides itself on helping others especially our veterans and hometown heroes."
Submissions will be requested once we get close to our goal of cost to construct. Discussions are also in the works to provide a substantial benefit to all our local hometown heroes (police, firemen, EMS, teachers, etc.) Once all the details have been established we will send out a press release to inform the public.
One of the most significant aspects of The Mathis Group is that they are stewards first and place the utmost emphasis on assisting others without sacrificing the service and support they provide.